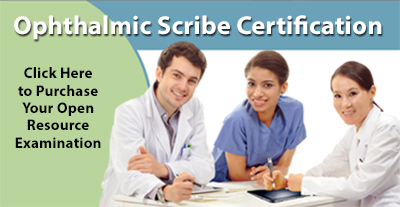 The Essential Credentials for Eye Care Professionals
Our mission is to promote global eye health and prevent blindness through training program accreditation, education and the certification of Allied Ophthalmic Personnel.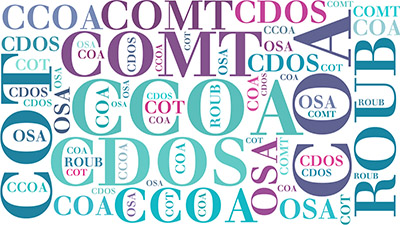 Job Task Analysis/Certification Examination Update
The Certified Ophthalmic Assistant (COA), Certified Ophthalmic Technician (COT), and Certified Ophthalmic Medical Technologist (COMT) multiple-choice examinations were updated in August 2018.
As medical technology and ophthalmic medical personnel duties change, JCAHPO strives to improve and maintain relevance of our educational offerings and certification examinations for current and future certificants. To established standards of performance and develop future examinations, JCAHPO conducts a job-task analysis (JTA) survey every 5 years. The results of the job-task analysis are the basis for the development of the updated core examinations.
Certification Criteria
Candidates for JCAHPO certification must hold a high school diploma or equivalency. In addition, JCAHPO has established specific educational and work requirements for candidates applying for certification at each level. In general, candidates are eligible for certification if they have completed one of the following:
The JCAHPO certification process is examination-based. Examinations are based on research conducted every five years to determine the typical tasks performed by ophthalmic assistants, technicians, medical technologists, and surgical assistants. These tasks are grouped into categories, and the examinations are designed to include questions pertaining to each category. Click the following links for more information on exam content:
Please Note: Examination Applications will be processed within 2 to 4 weeks of receipt of the application.
COA
COA Eligibility Requirements
COA Examination Content
Core Examination Content Area Breakdown
COT
COT Eligibility Requirements
COT Examination Content
Core Examination Content Area Breakdown
COMT
COMT Eligibility Requirements
COMT Examination Content
Core Examination Content Area Breakdown
CCOA
CCOA Eligibility Requirements
CCOA Examination Content
ROUB
ROUB Eligibility Requirements
ROUB Examination Content
CDOS
CDOS Eligibility Requirements
CDOS Examination Content
CDOS Case Log
OSA
OSA Eligibility Requirements
OSA Examination Content
OSA SA3 and SA4 Eligibility Surgical Case Log
Ophthalmic Scribe Certification (OSC) Examination
OSC Eligibility Requirements
Available online at EyeCareCE.org
Retirement Credential – NEW
Retirement