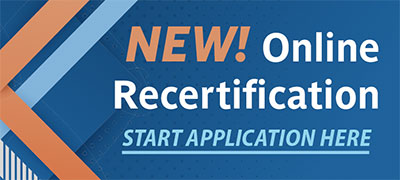 Save time and money by uploading documents and not having to mail your application!
The Online Recertification Application lets you upload files and pay online in one easy process. Once your application is submitted and payment is accepted, you will receive a confirmation and receipt of your transaction. Recertification criteria has remained unchanged, and you will be required to submit the appropriate number of credits and required signatures.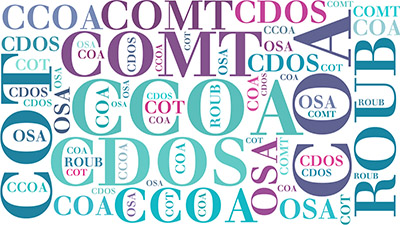 IMPORTANT RECERTIFICATION UPDATES
IJCAHPO Group B Credit Change – Group B credits earned after August 1, 2020 will no longer be accepted towards IJCAHPO recertification.   Group B Credit Explanation PDF
Recertification Fee Increase – Effective August 1, 2021, the IJCAHPO recertification fee will increase to $125.00.
Non-Certified Status Timeline – Time Period Change
Beginning August 1, 2021 IJCAHPO certificants who do not apply for or have missed their recertification timeline will have 6 months to apply for recertification before their credential becomes revoked. Within that 6-month period, the number of continuing education credits required to recertify does not increase but the $85.00 late fee will apply in addition to the recertification fee of $125.00.
---
Recertification Criteria
Maintaining certification is just as important as earning it. Medical technologies
and advances occur rapidly, so ophthalmic personnel must keep up with these changing
trends. JCAHPO certification is valid for 36 months. Certified allied ophthalmic personnel may renew their certification either by earning continuing education credits or by retesting in lieu of CE credits.
You can access your JCAHPO CE credits on file by logging into your account
at the upper left corner of this page. For a nominal fee, JCAHPO will track all of your CE credits for you.
Click CE Tracking Form for more details.
Please Note: Normal processing time for a recertification application is 4 to 6 weeks after receipt of the application. When applying for recertification, courses for CE credits may only be counted once during a 36-month certification cycle.
Duplicate courses will not be accepted.
Ophthalmic Scribe Certification (OSC) Examination